In December of 1999, DDR began providing residential services (AFL) to sixteen people from an office centralized around the back porch of original founder, James Campbell. Since then, DDR has grown under the guidance of James' sister, Jean Kennedy, and niece, Gina Lemons. DDR now serves over 750 individuals and families, employs more than 65 full-time staff and 900 direct support professionals, and operates out of three locations. The main office building is newly renovated, complete with dedicated training rooms and multiple meeting spaces, and is located just minutes away from where it all began over 17 years ago.
We realize that our success is largely based on a desire to ensure that everyone receiving services as well as their families and direct support professionals feel like part of the DDR family. Our terrific staff of direct support professionals, qualified professionals, registered nurses and others with many years of experience in the field serving individuals with intellectual disabilities and mental illnesses will work with you to ensure that you receive the highest quality services when you join the DDR family.
Our Mission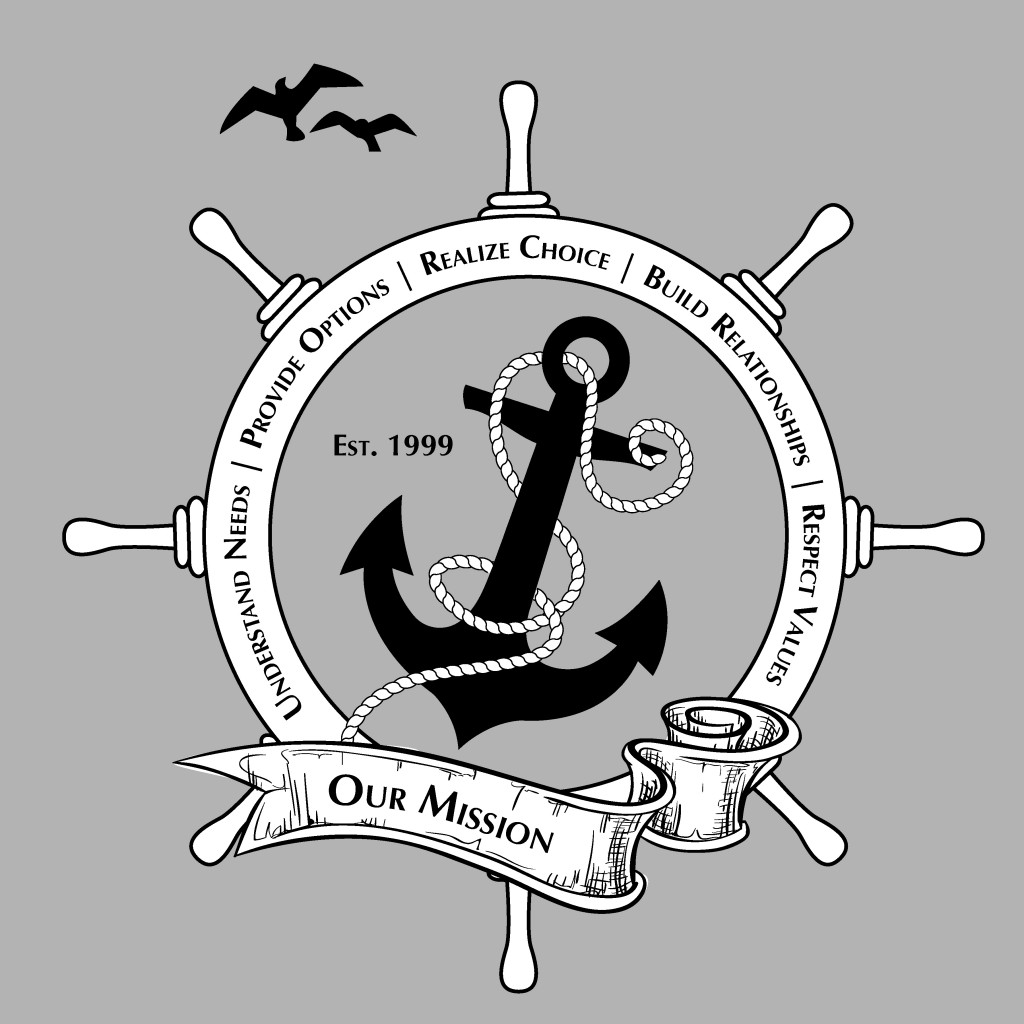 It is our mission to understand the needs of the individuals and families we serve and to provide options tailored to those needs.
We realize the importance of choice and the ability to make informed decisions and will advocate fully for those rights.
Our team made of experienced professionals from diverse backgrounds will build lasting relationships with the family members, natural supports, community members and others important to the individuals we serve so that we can best support them while keeping them at the helm.
We make respecting values a priority and will seek ways to learn more about cultural differences, personal preferences, skills and all the values important to our families and individuals.
These are the values that have guided us since our beginnings in 1999 and they will continue to provide the bearings for our services in the years to come.
Our Philosophy
We strive to support the individuals we serve and their families by
providing services that improve their quality of life.
We believe, wholeheartedly, that the individuals we serve are valuable and
important members of the community and should fully participate in all of life's opportunities.
To support this philosophy, we provide a warm and comfortable
environment that encourages open and on-going communication.
We also seek opportunities to encourage community participation and
celebrate the beauty of diversity in our population.
Rule of Excellence
Value the needs, desires, preferences
and goals of the individuals we serve.