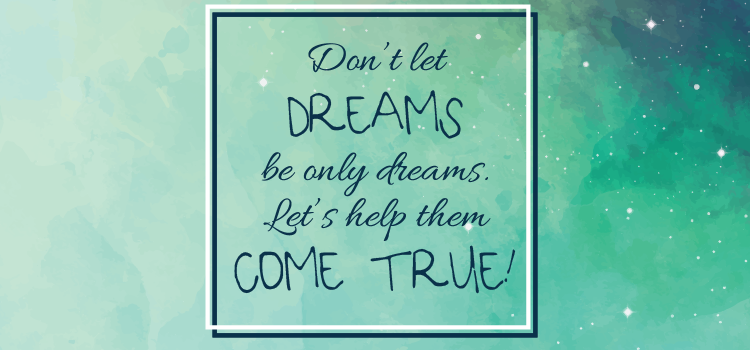 The DDR Dream Team is doing awesome things to help people realize their dreams!  Because of their efforts, connections made in the community, our direct support professionals and a lot of generous people, we have been able to send people to basketball games, NASCAR races, to meet celebrities like John Cena (pro wrestler) and Luke Kuechly (Charlotte Panther's Linebacker), to drive heavy machinery and even to meet a world famous racehorse!
The Dream Team works exceptionally hard to help these dreams come true, but they can't do what they do without the help of others!  So, we need your help!  Please let us know if you or anyone you know may have any connections to help make somebody smile! Thanks all!
Here are some of our current dreams:
"My dream is to have a desktop computer of my own for my house. I love to watch movies and videos, play games and listen to music using the Internet. I also enjoy typing letters to people. "
"My dream is to meet Cam Newton of the Carolina Panthers!"
"My dream is to go to watch the Washington Redskins NFL team!"
"My dream is to have a bedroom makeover that captures my style and personality!"
"My dream is to meet My favorite WWE Wrestler – Braun Strowman!"
"My dream is to go to Egypt and see the Pyramids!"
"I dream of going to Disney World with my family!"
"I dream of a trip to the Atlantis Resort in the Bahamas!"
"I want to visit the Lincoln Memorial in Washington, DC!"
"I dream of touring an ARMY base!"
"I dream of a Disney Cruise!"
"I want to meet Kyrie Irving of the Boston Celtics!"
"I would love a Go-Kart of my own (adult male)!"
"I dream of taking a tour on a train!"
"I dream of being pampered at a Day Spa!"
"I dream of learning to play the drums!"
Use this contact form to send a message to the Dream Team to let them know how you can help us make a dream come true!
Big Dreamers Need Your Help!