Think you have what it takes to join the DDR family as a Direct Service Provider?
Do you have a desire to help someone achieve their personal goals? Do you have a positive attitude of encouragement and support that can propel someone toward increased independence, no matter where they are on their journey? Are you open minded and flexible? Do you enjoy participating in community activities, learning about community resources and helping others get connected? Do you believe that each person is an individual with hopes, dreams, preferences and desires? Can you be an advocate voice for someone who needs it? Can you face challenges with a smile? Do you have one year of experience working with and individual with an intellectual or developmental disability?
Did you answer yes to the questions above? Great!  You may have what it takes! You should apply today. You will need to provide us a copy of your High School Diploma or GED, Driver's License, Car Insurance Declarations Page and your Social Security Card in order to turn in the application. Just click the APPLY button to get started!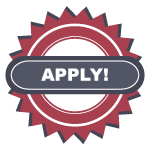 We are always accepting applications and the nature of our business means that we are constantly seeking independent contractors to work with us to provide high quality services. We encourage you to check out "Our Services" under "About Us" on this site to gain a better understanding of the types of services we provide and the opportunities available to you. Since our direct support professionals are independent contractors, they get to decide with whom and on what schedule they can provide services. This is a great opportunity for a unique, flexible occupation!
We understand the diverse talents and skills required from our direct support professionals to provide excellent service for the individuals in our services and we are here to make sure you succeed.